I joined Oliver Insurance to fulfill a valuable need in our community. It's a great feeling to help my friends and neighbors achieve their goals!

Many people dream about how their lives will change in the years to come. No one can predict the future, but there are some things that are a real possibility, like weddings, college, and eventually retirement. Being prepared for these things can make a big difference, and protecting what you have today is important, too.
Thank you to our corporate sponsors who are generously supporting this event and Building Blocks 4 Kids.
Steve Gibson Construction, Inc.
Steve Gibson Construction, Inc. is a family owned and operated business in Oregon for over 38 years. We have remodeled more than 300 homes from small jobs to large, including bath remodels, large additions, and even complete kitchen remodels. We have built new homes, and affordable and custom homes. 
Metro Electric is a full service electrician.
Contact Metro Electric at 503-666-2159.
Get a Hole-in-One and win $10,000! Thank you to our wonderful sponsor for this amazing prize.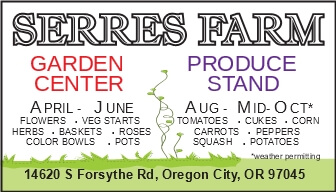 Serres Greenhouse and Farm
Serres Greenhouse and Farm provides wholesale customers with quality products including spring flowering plants, annuals, vegetable starts, hanging baskets, roses, Christmas Trees, and more.
We'd also like to thank all of our in-kind sponsors, who have donated their time, services and products to make this a great event. 
Event Site Design & Build Share Your Story Media helps you stop struggling with your website so you can focus on helping your clients. We'll follow a simple process to create your website, while I handle all the technical stuff.
Event Catering
Two Girls Catering & BBQ is capable of catering an event for 1,000, yet still personal enough to prepare lunch for four. We cook up delicious food and provide stellar customer service.
Event Flyers & Posters Magnetic Signs PDX creates signs and graphics for small to medium sized businesses in the Portland metro area. We can help you create a new look or maintain your current look and feel.
Hole Sponsor Details Coming Soon